Monday, May 15, 2017:
Tuesday, December 15, 2015:
Thursday, February 6, 2014:
All you love will always fade away… The years roll by, till all these things are gone…
Tuesday, February 4, 2014:
Monday, November 18, 2013:
"Harlem Breakdown" – the opening track from The Young Punx' forthcoming 3rd album – is a fierce wall of funk guaranteed to get your stink face on.
In true 'Punx' style – mashing up genres and tearing up the production rule book – the act created this track by writing and performing their own take on the virtuoso horn-funk and jazz of 1970s New York. Performed by the punx and their regular live band, the music was recorded entirely on vintage 70s recording equipment for that authentic retro dirt. Then, back at base camp The Young Punx remixed and mashed up their own recording to build a filthy electro stomp like Daft Punk on Tequila and steroids.
BEATPORT : bit.ly/HarlemBeatport
iTUNES : bit.ly/HarlemItunes
Monday, June 3, 2013:
After nearly three years since his last release – years spent locked away painstakingly developing the exact sound he is looking for – the incredible Phonat returns with a new E.P. "Identity Theft".
Phonat has crafted an exceptionally intimate and personal journey, exploring themes of the soul within the machine, the passage of time and the passions and challenges of the creator, brought to you by MofoHifi in association with OWSLA Records.
Monday, January 21, 2013:
Bobby Tank's sublime "The Way" is out now with massive support from the Radio One team.

Thursday, September 6, 2012:
To quote The Fader: "The maximalist UK producer Bobby Tank's lavish funk anthem "Afterburn" now has a frantic, technicolor video befitting the single's size. Picture three minutes of hitting the turbo-boost on Mario Kart's Rainbow Road, except everyone's topless. The glitchy transition between shots is immaculate." (Buy on iTunes)
Thursday, August 30, 2012:
and it looks lovely! Pre-order now from Juno
Thursday, August 2, 2012:
Nice words…
Monday, July 23, 2012:
MofoHifi Presents : ElectroFunkinDiscoBreakin
live: Bobby Tank + DiscoSocks + rednpink
decks: Phonat, Reset!, NAPT, Birdee, 5eya and Fanny Games
MofoHifi Records takes over Notting Hill Arts Club on Sunday August 5 for an all-star evening of Nu Disco, Maximalism and Turbofunk from the best of London and Italy's musical underground.
Check out the Facebook Event Page
Reset! vs Birdee (Cheap Thrills / Southern Fried / MofoHifi)
The two kings of Italian turbofunk playing back-to-back for the first time! Expect full frontal electro funk party mayhem.
www.wearereset.com http://soundcloud.com/djbirdee
NAPT (Red Sugar / MofoHifi)
London's 'N-funk' pioneers laying down electro bass and broken beat.
http://napt-music.com/ www.facebook.com/naptuk
Friday, June 22, 2012:
26 track chronological label retrospective available now (for under £6 / $8 !)
Includes tracks and mixes by Phonat, Steve Angello, Norman Cook, Avicii, Gramophonedzie, High Rankin, Riva Starr, Shinichi Osawa, DCUP, The Young Punx, John B, Arveene & MiSK and more
Wednesday, June 13, 2012:
Saturday 16th June 2012 sees MofoHifi Records take over the legendary Corsica Studios club in Elephant and Castle London, in a party organised by Fanny Games to celebrate the launch of their track "In The Club (On The Street)" on MofoHifi.
We have DiscoSocks, Bobby Tank and Fanny Games live plus a DJ set from label owner Hal from The Young Punx, and an assortment of other cool artists.
4/5 Elephant Road, London, SE17 1LB.
Start at 10.00 pm
Finish at 06.30 am
http://www.facebook.com/events/241667152604361/
Friday, April 20, 2012:
Woh! Everyone is going mental for Bobby Tank! Check out these incredible DJ quotes who a who's who of British radio…
Tuesday, April 3, 2012:
Coming next month on the MofoHifi label sampler vinyl, and set to be the fresh sound of the summer…

Tuesday, April 3, 2012:
Bobby Tank – Wolpheus – Out May 17th, together with the amazing Afterburn, On MofoHifi
Wednesday, March 14, 2012:
On Friday 13th April MofoHifi Records' artists and friends will descend on 93 Feet East, one of London's live iconic music venues for one night only. Headlining the main room will be the allusive Italian wunderkind producer, Phonat, with support from Louis La Roche, The Young Punx, Bobby Tank, DiscoSocks, F*Games, 5eya and Red N Pink. Visit the facebook page for the event at http://www.facebook.com/events/256548881100823/
Friday, February 17, 2012:

How to make a video for a track called L.A. Lights in Bradford and make it work.
Monday, February 13, 2012:
Following Skrillex winning a Grammy for Scary Monsters and Nice Sprites (congratulations Skrillex) we remembered that we never posted Phonat's awesome remix of the track, which takes it in a totally different, more introverted dubby direction. If you have only heard Skrillex's Grammy winning original, check out the Phonat version and you may have a few surprises! And watch out for Skrillex remixing some Phonat on MofoHifi Records later this year.
Wednesday, February 8, 2012:
MofoHifi will shortly be releasing some incredible new sounds from the amazing Bobby Tank. In the mean time, check out his latest remix of our friend and DnB legend John B, out on Beta Records.
Thursday, November 3, 2011: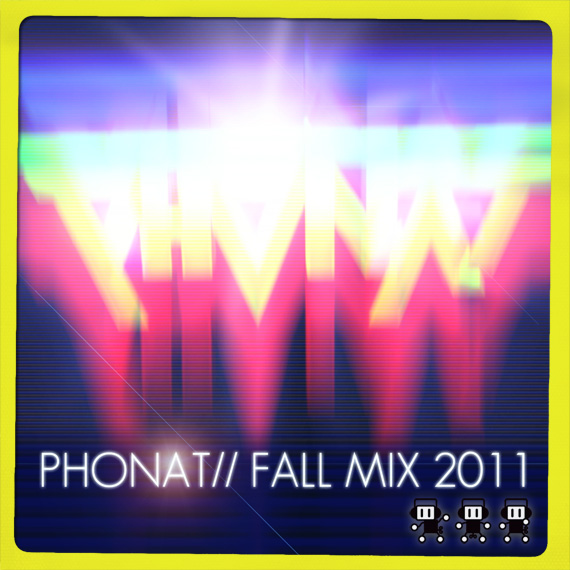 Phonat Mix Fall 2011 by MofoHifi Records
Monday, January 24, 2011:
Amanda 'Fucking' Palmer and The Young Punx have confirmed notorious gender warrior and electro icon, Peaches will rap on their current viral hit, "Map of Tasmania". Undoubtedly the first club track in history to combine ukuleles, big beats, witty lyrics and a message about feminist body politics and… um… ladies muffs.
The video directed by Michael Pope, which features a wide variety of Haute Couture merkins (pubic wigs) premiered just over a week ago on leading music website "Spin" magazine, since clocking up quarter of a million views in one week.
Amanda Palmer (of 'punk cabaret' act the Dresden Dolls) and electronic dance act The Young Punx are both known as agent provocateurs of their respective music scenes, always challenging expectations and combining great song writing with a puckish sense of humour.
Map of Tasmania, a common Australian euphemism for women's pubic hair (look at an atlas, you'll see why), sees Palmer combining catchy calypso melodies with a simultaneously hilarious and serious message about women's right to choose whether they shave or not! The Young Punx add a distinctly UK sound, re-imagining the track as a M.I.A-esque club anthem.
Speaking to "Spin" magazine, Hal Ritson of The Young Punx commented:
"The great thing about this project is the total freedom from the 'rules' that a major record company would have constrained an artist with. Both Amanda Palmer and The Young Punx are well known for turning their backs on the 'old dying record business'. Here we have a Ukelele strumming cabaret singer songwriter teaming up with an electronic producer to make a bassline heavy party club track and about pubic hair with a serious body politics side angle. With a video featuring prominent armpit hair and merkins! There is simply no way that the corporate music machine would allow such a creation to come into being."
Video director Michael Pope added:
"Map of Tasmania is important. On the surface its a song about girls growing out their pubes. Underneath that however is a call to everyone, woman and man alike, to discover the courage to be themselves."
An Mp3 of the first version of the track (sans- Peaches), which hit music blogs just before Christmas appears on Palmer's second solo album, "Amanda Palmer goes down under".
A variety of new club mixes by The Young Punx and others including Peaches' new vocal will be released officially on MofoHifi mid-February, but are now available as an exclusive pre-release download from Bandcamp.
For links / CDs to review the new mix package, request interviews, comments or pics please contact: Nathan Taylor on nathan@nton.co.uk
Thursday, November 25, 2010:
If you're in Los Angeles we'd love you to come along to the album launch party (and art show) for Max Neutra's debut album "Automation Addiction" in Hollywood on Friday 3rd December!
Saturday, October 16, 2010:
Automation Addiction is the stunning debut album from Los Angeles based painter and musician Max Neutra. Assembled over 10 years using a surreal array of musical toys and hacked electronics, and created in splendid isolation from the commercial pressures of radio playlists, record reviews and DJ chart returns, Automation Addiction is a deeply personal expression of one man's escapist love of electronic sounds, creating something simultaneously bizzare and leftfield yet also endearing and engaging.
Prepare to enter a unique world where naive bleeps and perky melodies mingle with circuit broken chaos and sci-fi madness, telling a story of mankind's relationship with technology, and his place in the cosmos; where computers can love, where humans send cosmic greetings into space, and where one day, the aliens may come to us, in search of our music. Read more
Monday, July 26, 2010:
Italian-born wunderkind and producer to watch Phonat follows up his critically acclaimed debut album with the Cockroaches EP, a 4 track slice of underground electronica. Eschewing the temptation to cash in on his album's tastemaker plaudits with a commercial banger, Phonat remains as original and adept as ever, choosing to paint an introspective and edgy audio picture of his Dalston junction bedsit and club culture environment, perfect for murky nights in and sweaty backroom bassbins.
Cockroaches, Spliff Dub, Intimate Confessions and The Microwave FX are the titles and perhaps they say it all. Dubstep, glitch and french house are the main influences – but created in a unique and totally original way, presenting his own take on the atmosphere of London's underbelly.
Watch out for guest vocal snippets on "Spliff Dub" provided by one of London's hottest grime MCs, Dizzee Rascal's protegee – 'Footsie' from the Newham Generals.
Phonat is now back in the studio working on new tracks, so expect more surprises from this constantly fresh young artist later in the year on MofoHifi Records.
Monday, May 17, 2010:
The lovechild of sleazy East London disco and jpop-esque female vocals, Laura Kidd's perky performance adds vocal bounce to the track's twisted disco vibe. Perfect for late-night, back-alley antics 'SugarCandySuperNova' is the Punx latest offering to be lifted from current album 'Mashpop & Punkstep'.
Calling in remix favours from fellow stirrers of the scene MofoHifi have put together a world class remix package. First in the party is Per QX, self proclaimed leader of the Dalston Gay mafia and founder of Gutterslut, creating a gritty electro workout. Meanwhile LA's Acid Girls bring their own unique blend of cool weird electro to the party. Superfrank arrives armed with guitar blended big beats and Redroche provides the massive big room house banger. Read more
Thursday, May 13, 2010:
Check out Phonat's Ghetto Burnin' being used to great effect as the music for the "Good Life" Trailer for Test Drive Unlimited 2 computer game. This combined with the track's use on a TV advert for '24′ has brought the track to the attention of a lot more people this month! [ buy the track on iTunes ]
Thursday, May 6, 2010:


At last, on vinyl, the 'Mashpop and Punkstep Club Mixes Volume 1′.
Features;
Side A
Never Die (Part 2)
SugarCandySuperNova (Per QX mix)
Side B
Juice & Gin (Riva Starr mix)
Ready For The Fight (Black Noise mix)
Sunday, May 2, 2010:
At last Phonat Vinyl is available to buy!!
Side A
1) Set Me Free – Avicii Remix
2) Set Me Free – Extended Mix
Side B
1) Love Hits The Fan
2) It's For You (N.B – The vinyl is wrongly advertised as B2 being 'Ho Visto Quadro Verde)
Tuesday, March 30, 2010:
This time the Italian wonderkid gives his own personal take on the French house sound with a groovy twisted number, characteristically chopping up, glitching and re-pitching many different singers performing the word "love" to create a melody which is simultaneously an abstract deconstruction of pop lyrics, and also a catchy hook in its own right.
On the remix front new French prodigy Bestrack gives the track a career defining makeover taking Phonat's original concept and extending it into an epic and entrancing journey through a variety of styles.
<em>'Love Hits The Fan'</em> is complemented by a visually stunning CGI video which has set the blogs alight in its first week on Youtube. Produced  by Rocco Pezzella and the "Savants Collective" – who develop all of Phonat's artwork and his MTV play-listed video for "Set Me Free" in 2009 – this beautiful promo re-enforces MofoHifi Records' long standing policy of eschewing traditional routes for video development, instead partnering their acts with independent visual artists who work hand in hand with the musicians to create new and exciting visuals.